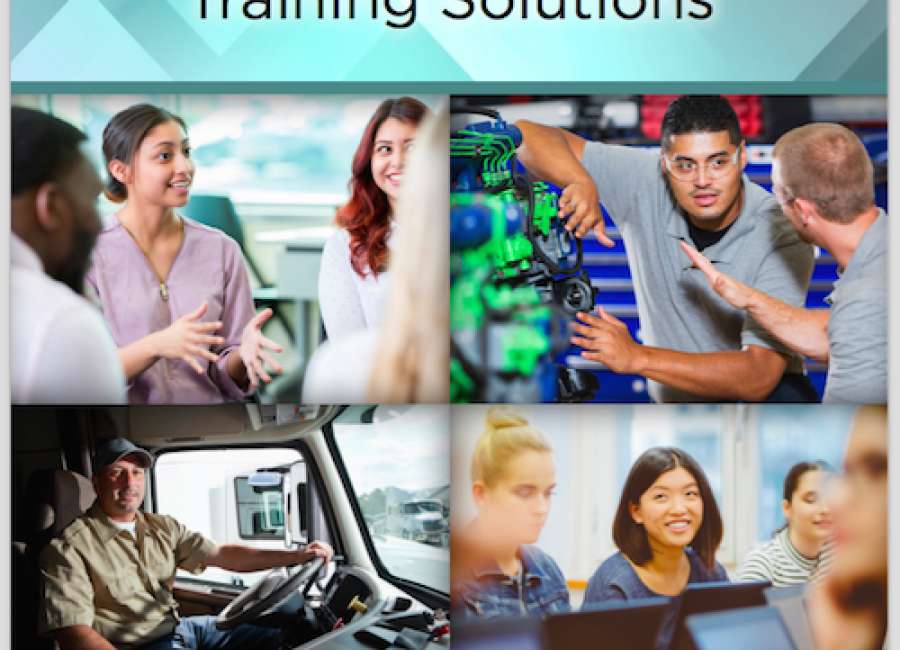 A major business industry magazine has named Georgia tops in the region for "workforce development."
Site Selection magazine, which has named Georgia as the top state to do business seven years in a row, released its regional workforce rankings this week.
Be in the know the moment news happens
Subscribe to Daily and
Breaking News Alerts
---
Georgia was No. 1 in the "South Atlantic" region, which includes eight states. Last year, Georgia ranked second, after Virginia, which is in fourth place this year.
Site Selection, which bills itself as "the magazine of corporate expansion and area economic development," has a history dating back to 1883 and is headquartered in Norcross.
Workforce development, which includes training Georgians to do the skilled jobs that local employers need to fill – is a major initiative of the Central Educational Center and West Georgia Technical College.
"Working hand in hand, the University System of Georgia, the Technical College System of Georgia, and our leading workforce development program, Georgia Quick Start, have produced a top-notch workforce that companies can count on to get the job done," Gov. Brian Kemp said in a press release announcing the ranking.
"Looking ahead, we are committed to working with our partners throughout state government and in local communities to ensure that more businesses call Georgia home and continue to create opportunities for families throughout our state."
When it comes to bringing industry to a community, the status of the workforce is the number one question for site selection organizations, according to Trae Westmoreland, president of the Coweta County Development Authority.
"I think we've got a great support group that has developed our workforce to the point where we're having so much activity and can meet the requirements of pretty much any project that looks at Coweta County," Westmoreland said.
In announcing the ranking, the magazine pointed to factors such as the depth of the labor pool, the availability of certified applicants for job openings and legislatures that are committed to funding workforce programs.
Georgia Quick Start is an arm of the Technical College System of Georgia and provides customized workforce training for companies creating jobs in Georgia.
"Georgia Quick Start has, for some time, been a very highly regarded entity," said Mark Whitlock, CEO of the CEC. "Georgia Quick Start's capacity to customize education and training has helped Georgia gain new investment and expand existing investment," he said.
The program also has the capacity to help existing employers customize education and training.
Westmoreland said the state has recently made a Quick Start offer to an industry that is looking to locate either here or in Alabama. The Quick Start program is "really going to set us apart," Westmoreland said. And the ranking in Site Selection "is a huge benefit to us trying to attract businesses."
The technical college system's focus on adult education helps students achieve their high-school equivalency diplomas and immediately get started in technical certificate programs and other projects designed with the help of employers who need skilled and credentialed employees, Whitlock said.
The technical college system also "helps adults expand skills, change careers and helps high school students in dual enrollment to expand skills and enter careers upon high school graduation," Whitlock said.
The University System of Georgia also links local residents to classes through the Newnan campus of the University of West Georgia.
"CEC is excited to be connected to these economic development tools, especially via its dual enrollment programming," Whitlock said.
When CEC, which opened in 2000, was being planned, Whitlock said the hope of local business was that this new platform, that now intentionally linked local business, the school system, the technical colleges, and other post-secondary partners, could provide students with, in particular, higher levels of technical skill by the age of 18.
"That new platform, developed by our local community, has now been replicated 48 times statewide in Georgia's College and Career Academy Initiative," he said.
West Georgia Technical College "has so much going on in Newnan," said Leigh Newman, executive director of economic development for the college.
The economic development department of the college works with local businesses and industries to do training, either on-site at companies or at the college.
There is also the Career Ready Training Program, an intensive program that can train people quickly.
Currently, the Career Ready Training Program class is in forklift operator certification and OSHA 10 workplace safety certification.
The current class is completely free to those who qualify, thanks to a grant from Atlanta Career Rise. The current class is two days a week for five weeks.
In addition to the forklift and OSHA training, students receive about 16 hours of soft skill training, said Newman.
Students also receive help with job search and interview skills. There are even supportive funds for the students to help with things like childcare and travel – even car repair if car trouble prevents them from going to class or work.
Industries that partner with the program are required to pay at least $12 an hour, according to Newman, but many graduates are making several dollars an hour more than that.
Another Career Ready forklift and OSHA class will likely be held in the fall, she said, and there are plans for a class for recent high-school graduates.
The college does contract training with local industries to provide leadership training or talent development, as well as maintenance and safety training.
There is also the community education division that offers different classes, for a fee.
A current class, offered at the Coweta campus, is "Exceptional Customer Service," which consists of 10 classes, each running 9 a.m. to 1 p.m.
Students can take individual classes for $49 each or all of them for $450. The classes begin Jan. 28. For more information call 706-756-4586 or email This email address is being protected from spambots. You need JavaScript enabled to view it. .
These classes are in addition to WGTC's other technical offerings for credit, such as certificate and diploma programs in a wide array of fields.
"Workforce development is the number one issue for so many of the companies that we work with, and business decision-makers understand that training programs like our No. 1 Georgia Quick Start offer a readily available workforce that will help their businesses not only meet their goals but carry them to new heights," said Georgia Department of Economic Development Commissioner Pat Wilson.
"Georgia's partnership approach is working to support economic development across our entire state and keep it attractive to businesses and job creators. This exciting news is a great way to start a new year as we continue generating hope and new opportunities for Georgians," he said.