LOUISVILLE, Ky. (WDRB) – Gov.-elect Andy Beshear is poised to become the first Kentucky governor since the passage of a landmark education reform law in 1990 to completely overhaul the state's education board by executive order, a move he has pledged to make on the first day of his administration.
Such a sweeping reorganization could ultimately wind up in court if disputed by any of the 11 current voting board members appointed by Republican Gov. Matt Bevin.
Beshear, as attorney general, sued Bevin over his 2017 reorganizations of education-related boards, but the Kentucky Supreme Court sided with Bevin in a unanimous decision. That ruling, Beshear has said, gives him authority to reconstitute the state board once he takes office Dec. 10.
Board member Rich Gimmel, one of four voting members whose terms expire on April 14, said he thinks Beshear's action should be challenged "if there is evidence that that is not legal.
"Not for my self-interest, but simply to define the limits of executive authority," he said.
Beshear's impending reorganization might also set a precedent for future governors looking to immediately shape the leadership of Kentucky's education system rather than allowing board terms to expire on schedule. The incoming governor has said he hopes the new board replaces Education Commissioner Wayne Lewis, who was hired in April 2018 by a board comprised of Bevin appointees.
Eric Kennedy, government relations director for the Kentucky School Boards Association, said that's been a topic of discussion among school board members throughout the state.
"Local school board members, folks in my organization and others have said public education should not be a partisan political issue," Kennedy said, noting similar conversations occurred as Bevin reorganized other boards connected to the state's education system starting in 2017.
School board members and others hope that Beshear's promised reorganization of the state education board represents a "reset" rather than a new status quo for future administrations, he said.
"None of us would say that we want this to become an every-four-years complete changeover, certainly not along partisan lines," Kennedy said.
Lewis said if Beshear's planned actions are ultimately deemed legal, state lawmakers should consider changing the way the state's education chief is chosen.
"If Kentucky is going to go the route of saying that a board and/or the commissioner should turnover at the change in the governor's election, then the General Assembly should just change the law to say that the governor appoints the commissioner of education," Lewis said in a phone interview last week.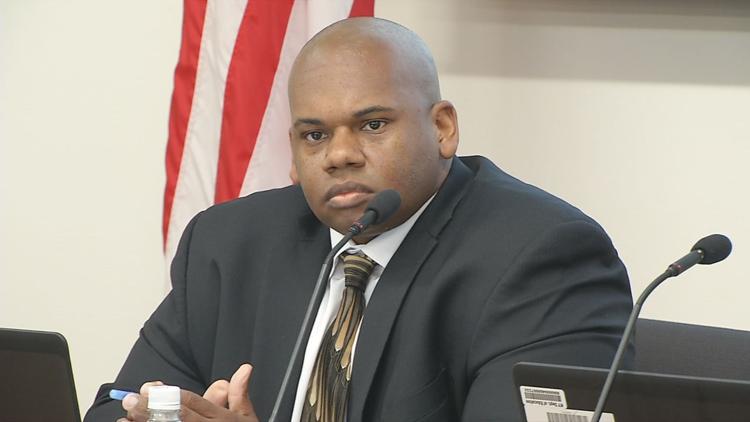 Beshear's gubernatorial platform leaned heavily on public education, including his promise to reorganize the Kentucky Board of Education and, by extent, replace Lewis, who is the board's only employee.
Lewis said if a new, legal education board fires him without cause, he would need a 90-day notice as stipulated in his contract.
The Kentucky Board of Education picked Lewis for the role, initially as interim commissioner, when former Education Commissioner Stephen Pruitt resigned following a lengthy closed session in April 2018 once Bevin appointed all members of the board as previous terms expired. Pruitt received pay and benefits for 90 days after his departure.
The Democratic governor-elect has said the panel is more interested in getting for-profit charter schools operational in Kentucky than protecting and bolstering the state's traditional public schools. Lewis has also been a prominent supporter of school choice, including charter schools.
Beshear said in an interview Monday that the state has to "have a board of education that supports public education."
"We've got to have a commissioner that does that, too," he told WDRB News. "I hope the current commissioner takes a minute and realizes that he's got a future out there and that a governor deserves a commissioner that they share the same principles and vision for education. For me, that's public education."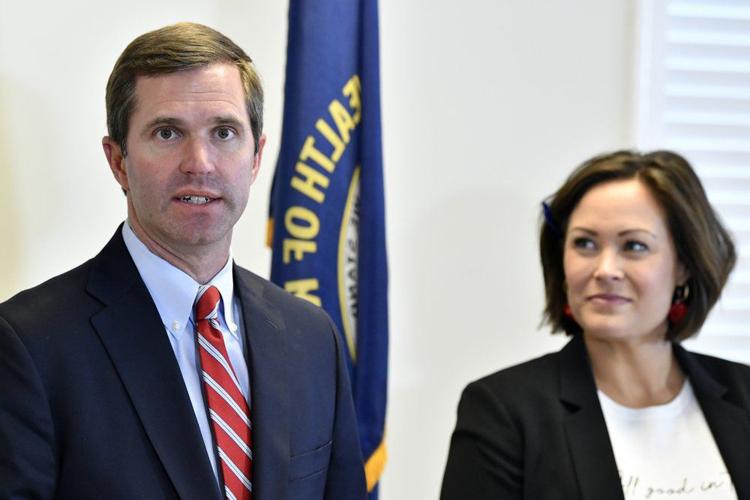 Gimmel said Beshear's criticisms of the board are off-base. He also worried that overhauling the board would essentially halt efforts to improve Jefferson County Public Schools, which is under a corrective action plan with KDE following the threat of a state takeover after a blistering state audit.
"There's a difference between supporting public education and supporting the status quo," Gimmel said. "We have a lot of underperforming schools, many of them having single-digit proficiency rates."
"People in education leadership seemed to be quite comfortable with that because there didn't appear to be any credible plan to fix the problem," he said.
How the proposed reorganization of the Kentucky Board of Education will sit with lawmakers in the Republican-controlled General Assembly, which has the authority to either approve such changes or let them lapse, remains to be seen.
Lawmakers don't always rubber-stamp a governor's reorganization executive orders. For instance, when the General Assembly did not pass a bill codifying Bevin's 2018 reorganization of the Education Professional Standards Board during this year's session, he filed another executive order on June 19 to keep the agency within KDE.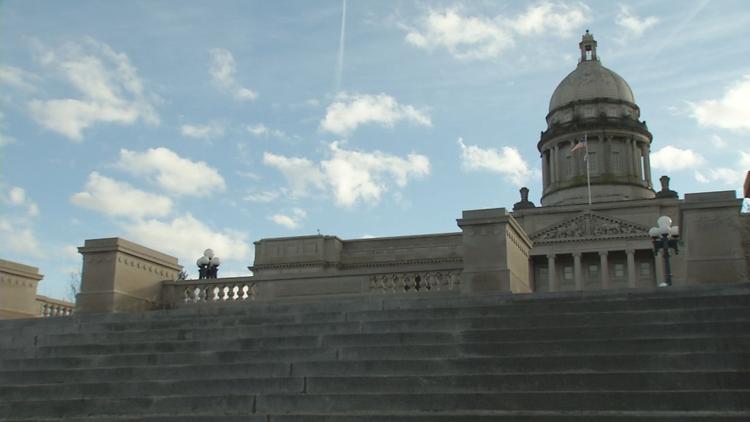 Senate Majority Floor Leader Damon Thayer, R-Georgetown, said he's taking a wait-and-see approach on Beshear's governing style and that the governor-elect "should be given a wide berth" early in his administration.
"If that's something that he wants to do, there's probably a way for him to figure out how to do it within his power," Thayer said. "… I think we'll, like everyone else, be watching very closely to see what he indeed chooses to do."
Still, he says gubernatorial reorganizations have "gotten a little bit out of control" in recent years.
"There are all sorts of options available to us as the policy-making body for the Commonwealth of Kentucky, and I think we just want to wait and see how this governor moves forward," Thayer said.
House Minority Caucus Chair Derrick Graham, a Frankfort Democrat who serves on Beshear's transition team for the Education and Workforce Development Cabinet, said he hopes GOP leaders in the legislature are willing to work with Beshear rather than look for ways to limit his power.
Graham supports Beshear's push to reorganize the state board, but he hopes it doesn't lead to a cycle of sudden upheavals at KDE once new governors take office.
"I think what he's trying to do is to go back on the path that the reform movements were all about, to have a board, a well-qualified board that is grounded in public education and working to implement and can carry out reforms that are beneficial to public education," Graham said.
Beshear said he doesn't believe his reorganization will further politicize an agency that was significantly depoliticized under the Kentucky Education Reform Act of 1990.
The governor-elect said his appointees will include people who have experience in public education.
"You're not going to see me actively engaged in trying to impact any day-to-day votes of the board of education," Beshear said. "What I know is that we need folks on there that are committed to public education and a commissioner that is committed to public education, too."
Lewis, for his part, said he "will be fine" regardless of what happens next week, but that the uncertainty surrounding his and the board's future has affected morale at KDE.
"Anyone who has worked with me will attest to the fact that I put kids first and that the work of this agency during the time that I've been here in leadership has been student-centered and that we have devoted incredible time and resources in partnership with school districts, in partnership with superintendents and supporting their work," Lewis said.
Copyright 2019 by WDRB Media. All rights reserved.